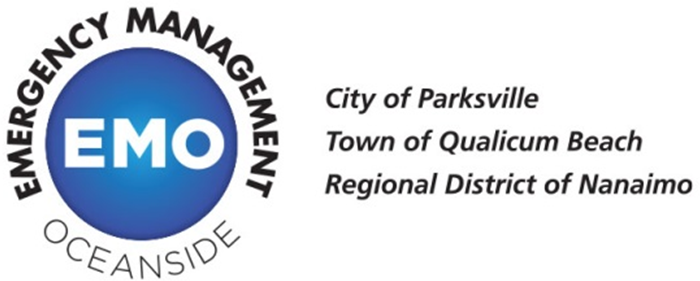 NEW WEBSITE COMING, EARLY 2019!
Welcome to Emergency Management Oceanside (EMO)
The emergency programs from the City of Parksville, Town of Qualicum Beach and the Regional District of Nanaimo work in unison to provide large scale emergency support and disaster service to Oceanside residents. The Emergency Management Oceanside partnership provides a more efficient, effective and cooperative approach to managing emergencies in our region. The resources from the three local governments provide professional 24/7 emergency support and EMO has the capacity to develop and undertake preparedness, mitigation, response and recovery planning.
Through Emergency Management Oceanside, additional support comes from Oceanside Emergency Support Services and the Oceanside Emergency Communications Team. These groups are made up of dedicated volunteers who help navigate logistics, provide specialized communications and arrange for clothing, food, housing and emotional support for up to 72 hours after a disaster or emergency.
For more information, contact emergency program coordinators: